A Custom-made Service
To suit our product, we provide additional services to injection moulding process: assembly of inserts, bonding, wiring, marking by screen printing, ultrasonic welding, supply of assemblies and subassemblies, up to packaging and wrapping of products packed into carboard boxes or plastic bags. Depending on the volumes being processed, these operations are manually performed or fully automated. We are able to offer a comprehensive service with the cooperation of our business partners selected for their know-how and their offer's performance.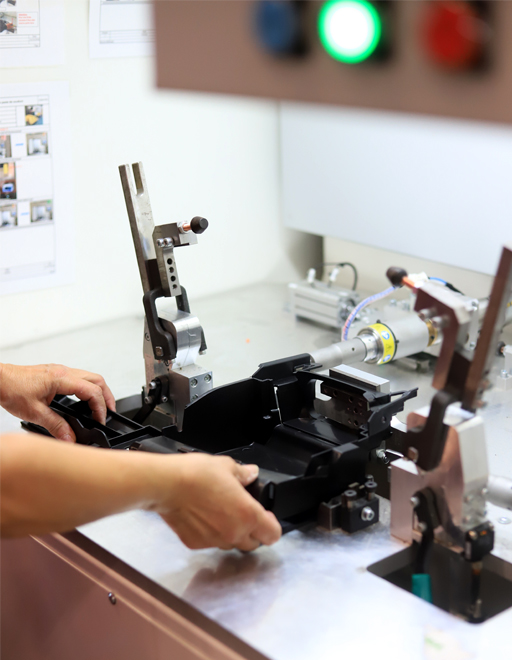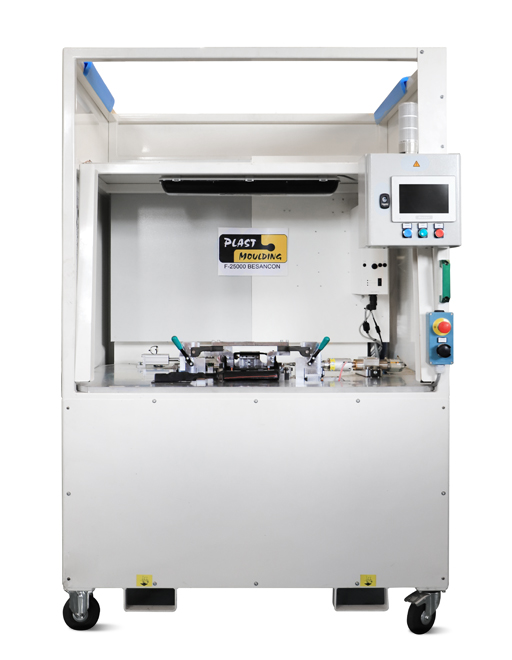 Plast Moulding, is the
automatic solution for your
production!
Special Machines
With the support of our chosen suppliers, when necessary, we are able to develop and create special machines which will suit to your industrialisation project concerning the assembly, control, marking, packaging processes and so on. By being carefully considered, our solutions are reliable, innovative and competitive, whatever your business sector.
We are attentive to the sturdiness, reliability, rate, flexibility and usability of our special machines. We ensure all technical studies (3D CAD) both mechanical and electrical, the assembly, wiring and programming within our workshops. We also deal with the development, the setting up in your production line and the after-sales service.
You can be assured of our training support!
Assembled Parts