The Plast Moulding
Know-How
An offer with a high
technological value
As an environmentally friendly partner of your projects, Plast Moulding has developed for you a full range of services about its know-how in mono and bi-material plastic injection and overmoulding. From the feasibility study of a prototype to the mass-production of aesthetic parts and technical components, by way of the assembly and design of specific machines adapted to your needs, our company is our privileged interlocutor.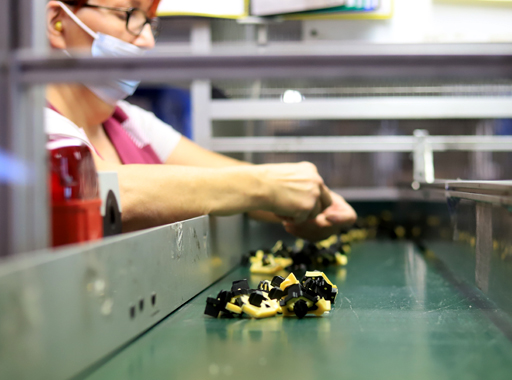 A Co-Development Approach
"We bring together all the skills and necessary measures to take in charge the design and manufacturing of a finished product or a complex function" Emmanuel Charles emphasises, the director of the compagny which has been established in 2007 in Besançon, at the core of the excellence poles in microtechnology and plastics. "We work in co-development with our clients in order to give them the whole guarantee for the success of their projects, so that we are implementing a quality certification approach towards clients. We also have built trusting partnerships with local suppliers who are specialist in precision cutting, milling, moulds design and so on."
With 45 collaborators who are supporting the design office, the manufacturing and the quality certification, and a fleet of high-performance machines, our company produces 1.5 million parts per month approximately. Accordingly, the volume is steadily increasing.
All Assets for All Challenges
Plast Moulding has all the assets to take up the great challenges today. "We follow the development of environmentally friendly new technologies with attention" Emmanuel Charles clarifies.  "We use ever more recyclable and non-toxic plastics, and we get equipped with electric injection moulding machines."
So many strategic decisions that make Plast Moulding an eco-friendly partner on high technological value markets, in the automotive (60%), tooling and white goods industries (household products, toys and leisure, gardening, etc).